Online Blackjack, otherwise known as 21, is an American card game, the essence of which is to acquire a hand of cards with a higher count than those owned by the dealer up to, but not surpassing 21.  It is considered to be one of the most popular table games in live dealer casinos of all time.  
The game consists of players that contend against the house rather than against each other.  At the beginning of the game, each of the players, including the dealer, shall receive a pair of cards.  The cards could either face up or down, depending on the establishment.  The dealer however, must have a hole card, meaning one of his cards must face down, the other face up.  The value of each card from two through ten is their pip value.  On the other hand, face cards like the Jacks, Queens and Kings, possess higher values: each face card is worth 10.  Ace cards could be worth one or eleven.
Blackjack has become so popular in real live dealer casinos since the 60's, most especially among card counters. Since then, a wide range of rule variations were established and instituted as counter-measures in order to augment the difficulty of advantage play.  In addition, a mass of casinos across the globe have developed versions of the game, which made use of the same set of rules and terminology to try carrying on Blackjack's heralded reputation.  These novel card games may imitate the classic Blackjack, but are somehow quite different.  What is more, the nature behind this gimmick is to make casino-goers think they are familiar with the game, a strategy to increase the house edge.  The following are examples of Blackjack variants that one should be wary of: 
Online Blackjack: Super Fun 21
A single deck is needed to play this card game. The player can surrender any number of cards regardless if they want to do that after hitting, splitting or doubling down.   Players are also allowed to split pairs, including aces, but should not exceed more than four times in doing so.  In cases when a player is dealt with a 6-card 20 or a 5-card 21, that player wins the game and the dealer is defeated.  Each time the player has natural blackjack, he/she immediately wins the game even if the dealer has natural blackjack as well.  In comparison, the game of Blackjack only pays even money, which is a side bet offered by the dealer, with an ace as a face-up card, to a player who has a natural Blackjack.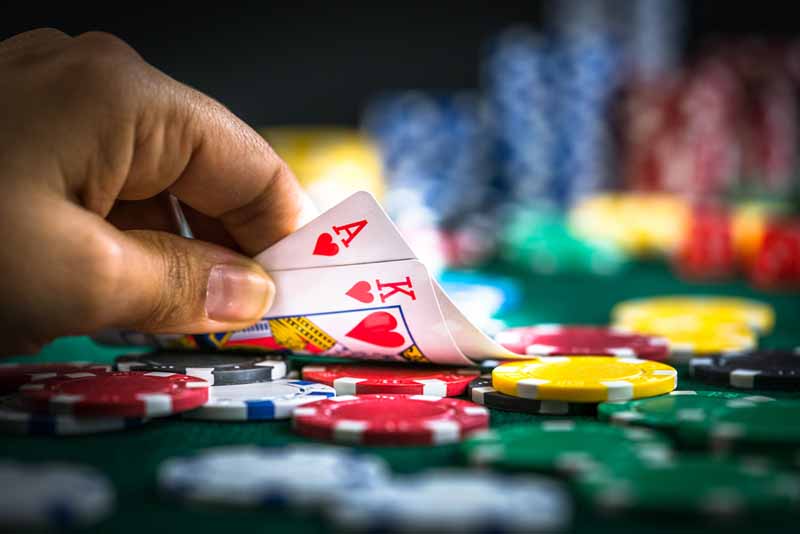 Spanish 21
Spanish 21 is another Blackjack variant introduced in 1995 at brick and mortar casinos.  The table game makes use of six or eight Spanish decks. Each containing only 48 cards—all suited 10 cards being excluded from the shoe.  This gives the dealer more advantage.  Moreover, Spanish 21 has a more complicated strategy than the classical Blackjack. But with basic understanding of  the conventional version of Blackjack, the odds might move in favor of the player.   
Free Bet Blackjack
A newer table game recently introduced by Geoff Hall at the Golden Nugget. It features a variant of Blackjack where instead of risking one's money when splitting or doubling down, the casino supplies it in his/her stead. This is called Free Bet Blackjack. The catch: if the dealer's hand goes beyond 22, then all bets are left standing push.  
Blackjack Switch
Blackjack Switch, or also known as Blackjack Exchange in some countries, is yet another Blackjack spin-off.  Unlike the original game, Blackjack Switch allows players to trade cards between two hands. A move that might normally be considered as a classic cheating maneuver. The player is required to place two bets of equal amounts. Granting him the chance to switch the second card dealt. Similar to Free Bet Blackjack, once the dealer surpasses 22. All bets are pushed along with the non-busted hands, and blackjacks have to pay even money.
RealLiveDealer delivers tips and information about online Blackjack. Please visit us at www.reallivedealer.ag.