The Martingale blackjack strategy is a favourite of most gamblers. This is a blackjack system that helps them win often – but only when they have a lot of money to invest on my games. A player needs a wad of cash to use this betting strategy and win the odds.
If you don't have at least $500 to gamble online – don't use this strategy. If you do – keep reading, learn, and get ready to have fun. The Martingale strategy in blackjack is completely different from the conservative approach.
You have to be brave to use this method of betting. It basically goes like this: You double your bet every time you lose which may sound like a downer. How can you ever win if you keep losing – and losing more and more as you keep playing? Seems absurd.
You will probably lose some money on several consecutive losses but the scenario changes when you win. As you've been doubling your bets, the one that brings you victory makes your bankroll grow to the point of covering the amount you lost before that happened. 
However, there's one thing to keep in mind that will help you win doing this strategy. One very important thing. Once you go over your initial bankroll, you have to stop. Long gaming sessions do not work with the Martingale betting Strategy. You will probably end up losing all your money.
There have been cases when players lose all their money, and that happened because of wanting to have more, in short, don't be greedy.
The best approach is to play blackjack often and stop immediately when you get some extra cash. This way, you will benefit greatly in the long run and won't be left penniless at the end of the day. You just got to know when to stop and when to run.
One round of blackjack and a win is all you will need with the Martingale Betting Strategy. Just keep in mind that you need a big initial bankroll for this one. You need sufficient initial cash money to keep doubling the wager until you finally win over the odds.
If you feel like it, you can practice this strategy on different blackjack variants to see, which one works best for you. Here are some of them.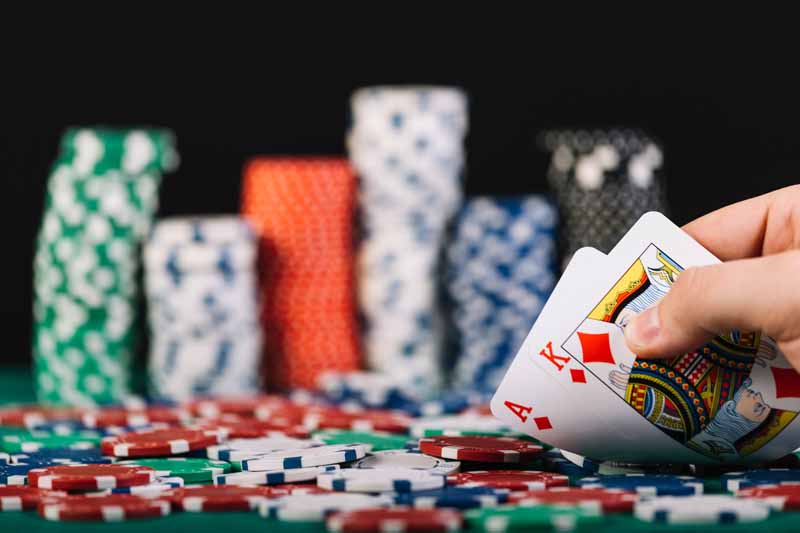 Top Variants to Try in Martingale Blackjack Strategy
Blackjack Variant Main Difference Blackjack Pays
European Blackjack The dealer gets the second card dealt only after the player 3 to 2 makes a move.
Multihand Blackjack The player can play with two and more hands at the  3 to 2 same time.
Double Exposure The dealer gets both cards face up. 1 to 1
Single Deck The dealer uses only one deck of cards. 3 to 2
Blackjack Surrender The player can surrender and get half of the bets back. 3 to 2
21 Burn Blackjack The player gets an extra card face down, he/she can use it 1 to 1 to replace the second dealt card. The Burn Side Bet is made when using the option.
Super 7 Blackjack The player can make a side bet that his/her first dealt 3 to 2 card will be a 7. The bet pays if first, both, or all three. Cards are 7s.
Pontoon The player gets the highest payout if gets a pontoon 2 to 1. Makes up to 5 cards without going bust
Blackjack Switch The player gets two hands at the same time and can 1 to 1 switch top cards between the hands.
If you have low betting limits, the blackjack variants are available. Choose among these variants which one is best for you.