Baccarat has a long history that's more of an evolution with new versions becoming popular in different countries over the years. The most well-known and still played today baccarat casino game variations are the French version – Chemin de Fer, Baccarat Banque, Punto Banco, also known as American Baccarat, and Mini Baccarat, which is also a popular online baccarat version.
Online Baccarat Game Variations
Chemin de Fer

is a non-banking version which was very popular in France until 1837 when casinos were made illegal. This is not a version you can find at American casinos as it's played mostly in Europe, French land-based houses in particular. 

Baccarat en Banque

was described in 1911 in "The Official Rules of Card Games Hoyle Up to Date" as baccarat and was clearly distinguished from Chemin de Fer. This version is also called "deux tableaux" or "two tables". Like Chemin de Fer, it's a game that's popular across Europe and not so much in the US.

Punto Banco

is today's baccarat game variation played at the Las Vegas strip. It was developed in Argentina in the early 1950s and introduced to Vegas casinos in 1959. Today, it is known as American or North American baccarat.
The Most Popular Live Casino Baccarat Games
Online baccarat is available in versions as varied as they come. You can play with European or Asian dealers in studios based across the world from Manila to London. The dealers are versed in different languages, and so it's easy for people of all nationalities to find a native table.
Experienced professionals with great personalities who know how to help all players enjoy the game, they're also easy on the eyes – all the more reasons to be thankful for the high-resolution video, different camera angles, and chat options.
You can find tables that suit your preferences when it comes to languages, currency, bet limits, side bets, and more. Here are some of the most popular live baccarat variations you can find online.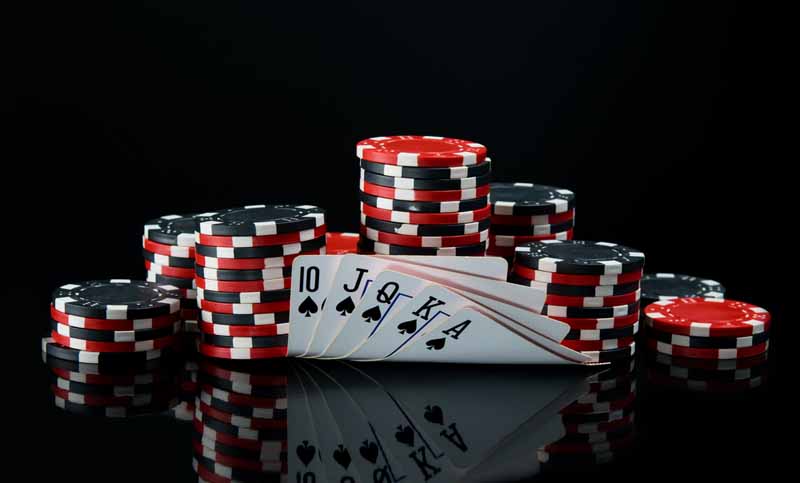 More Games Like Baccarat
Baccarat and blackjack have often been compared. Both games enjoy great popularity, have a long history, and offer some of the lowest house edge percentages for casino games. And while blackjack has been celebrated as the world's favorite casino game for decades, baccarat has always been players' favorite in Asian land-based casinos. Thanks to the many software developers' releases, it is now becoming popular globally.
What's similar? Both games are played with cards. It aim to get as close to a certain number (21 in blackjack and 9 in baccarat) without going over. The main difference is that in blackjack, you play against the dealer; while in baccarat, you're simply choosing a bet – player, banker, or tie.
Another significant difference is the option for strategizing in blackjack.you can choose whether to stay, hit, split, or double. In baccarat, the dealer will draw a third card based on predetermined rules. One of the main advantages of baccarat is the clear-cut winning potential. While blackjack strategies can be greatly influenced by other players' decisions.
Both blackjack and baccarat have different side bets that make the gameplay more intriguing. It allow for using strategies like progressions and card counting. The house edge of baccarat is 1.06%, and the house edge of blackjack – depending on the number of decks, side bets – also goes very low; as low as 0.4%.
Dragon Tiger
Perhaps the closest to baccarat as you can get is with Dragon Tiger. Often described as two-card baccarat, this is a very popular card game in Asia. It is garnering interest across the world thanks to the versions of leading developers like Playtech and Evolution Gaming.
Dragon Tiger is a straightforward game where two cards are drawn, and the payer bets on which will be higher – the Dragon or the Tiger, i.e., Player or Banker. Going back to the basics of gambling, it's also very similar to Hi-Lo and Casino War. It is similar except in the event of a tie, there is no option to go to war, just a standard push. The house edge here is higher than baccarat's – 3.7%. It can get even higher for the tie bet and the other side bets like big/small, even/odd, and suit.
The Top Developers for Online Baccarat Games
When it comes to software, the biggest names in the iGaming industry offer a variety of games with different features. So even the most discerning of players can pick and choose a version that meets their requirements. This includes terms of settings, pace, betting limits, and side bets. Casino software developers like the award-winning Evolution Gaming, industry leaders Playtech and Microgaming, as well as newcomers Extreme Live Gaming all feature baccarat in their portfolios.